The Swell Product Inspiration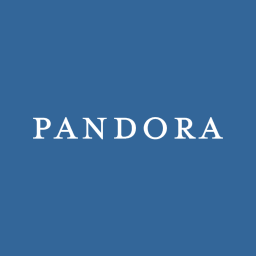 Lately in consumer tech, we kind of take for granted how personalized things have become. Go to any artisanal coffee shop, and even your drip coffee is individually made for you. This is the analog example. When it comes to digital, it's companies like Amazon and Pandora that have paved the way. I still remember almost a decade ago, living near Dolores Park, I wrote for a music magazine (for fun) for years and used it as a ticket to attend hundreds of concerts over the years. Someone told me about Pandora's music genome back then, but it didn't really register then. Now, it seems like I use Pandora every day, and even though I use a suite of other music apps and services, it's been Pandora that consistently provides the strongest signal for me to discover new artists that I like. No other service compares, not even the recommendations of my friends.
Back in 2010, when I joined Quora's beta (along with everyone else), that was another experience in personalized information. At the time, I had just moved here and was trying to learn about a system and culture I didn't fully understand. Quora provided information that was personalized to my interests and, at that moment, captured my attention. There's a curiosity that draws me to a place like Quora, and even though some may remark today that the site has lost its initial ethos and edge (and to some degree, it has), I still go back, looking for information, for knowledge. Aside from Quora, I'm always looking for platforms or products that help me learn through interactions. Twitter is like this for me, for instance.
More recently in 2012, I had the opportunity to work closely with the folks at Prismatic through my time in venture with Javelin Venture Partners. Prismatic is trying to create a more personalized news experience for readers, matching our social graphs and our interests to relevant content by crawling the web and continuously analyzing language to provide better matches. Prismatic also learns more and more about what the reader is interested in based on explicit and implicit actions. My feed on Prismatic feels like what the #Discover tab on Twitter should be for me, it's that good.
At Swell, we all use these products and are inspired by them — Pandora, Quora, Prismatic. These products have helped pave the way for us to do what we do. The aim of Swell is to deliver personalized audio content to you based on your interests, and to learn more and more about you as you use the service — this is done through a mix of human curation, algorithmic learning, and collaborative filtering. The "Swell for iPhone" product is built with this audience in mind, an audience who constantly in search of good information and improving their base of knowledge on topics that matter to them.
This may be, in fact, how Ram and I initially met up. I know he used these products, too — and he, too, is inspired by them. I checked back in my email to see when we were introduced — back around Thanksgiving of 2011. Teaming up with Ram has proven to be one of the best decisions I've made in the Valley. More on this in the final post, next Tuesday June 18th. Until then, here's a video we produced to explain one way to use Swell: