Thoughts On Jenna Wortham's Article About Twitter (Dated Jan 25, 2014)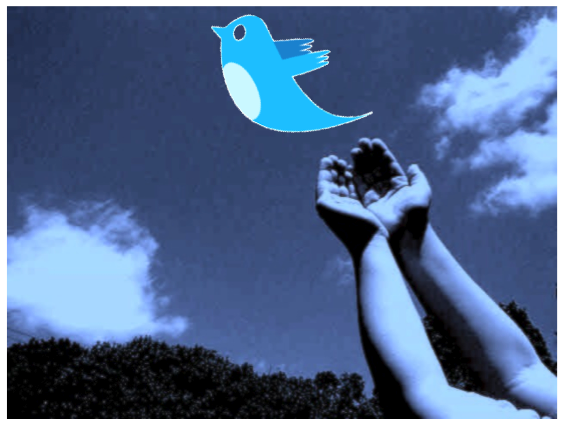 I normally don't read mainstream articles about the current state of Twitter as a media service, usually because they're either rehashing the same old arguments, extrapolating from one person's perspective, or both. This morning, however, an article penned in The New York Times bubbled up into my feed and some good friends throughout the day shared the same link, all saying, to paraphrase: "Yes, this is the problem with Twitter today." While I engaged in a bit of banter this morning, I wanted to make sure I read the article, titled "Valley Of The Blahs," by NYT technology writer Jenna Wortham, before writing my own views — and kudos to Jenna for engaging me without blasting her point of view.
Here are my reactions after digesting her post, which on this particular topic, is thoughtful, well-written, well-argued, and quite provocative:
When it comes to news and information online, Twitter controls the lions' share of that attention today, and at least from my vantage point, the activity on the service seems to have increased just in the last year, even as more and more users came onboard or became more active. As a result of all the attention, Jenna is right that people have a twisted incentive to throw in their own witty comments and jokes about mainstream or industry-related events as a situation is unfolding. That desire to get noticed creates noise, and for others who are there to either dip their toes in the water or get into other more valuable conversations. (I will admit I have, as well, jumped into the fray on occasion, lobbing in a funny tweet here or there — not to look for a retweet, but more out of a desire to just participate in the conversation that's developing, though reading Jenna's piece, I can see how someone else could perceive that.)

As someone who views the web through Twitter (like Jenna does), I felt the medium largely became a self-promotional and marketing tool years ago. In fact, some of the most technically accomplished founders I know who used to use Twitter back when it was really just about human-level status updates abandoned the platform years ago. I've felt the same over the past few years, so I've made some tweaks such as creating lists (more on that below) and trying to get into the stream during "off-peak" hours.
When these critiques surface, two or three common fixes are usually suggested by apologists (like me): One, refresh the list of people you follow on Twitter, and two, create lists to focus on specific people in groups, which cuts down on the noise. (There's a third option, which I've done, which is to go through your entire follow list and manually disable a good chunk of folks from retweeting anything into your stream, because let's face it, there are some people who just retweet self-promotional garbage into your stream.) I have come to realize there are problems with these suggestions. One, even though there shouldn't be any stigma attached to "unfollowing" a person, I believe the stigma is real and has grown as Twitter commands more attention and importance. Two, most people (even techies or power users) aren't going to create lists. I have a few private lists I follow, and I use the stream-focused web version of TweetDeck in the browser — the redesign for the normal Twitter website (which broke chronology) was too much for me to handle. (On three, I doubt people will go into each profile and disable retweeting, so we're stuck with it.
OK, so what then to do? Here are the options I came up with, each one plausible in the right situation:
Unfollow everyone and start over again. Steve Schlafman did this and documented the process (including scripts) here. Why not? Why not just follow 10-20 people whom you know will behave on Twitter in a way that's attractive to you? It sounds appealing to me! Even though there is a stigma around unfollowing, I agree it needs to be broken and challenged. I'm sure many folks follow me because they know me or we are friends, but they'd probably like to unfollow me. (Tweetbot offers a muting option across clients, but native products do not.)
Set aside 1-2 hours and create lists. Yes, it's work and changing habits, but I did this about two years ago and there's no way I could now use Twitter without lists. No way. I would just stop or unfollow everyone to rebuild the graph slowly.
Approach Twitter with more Zen. That is, you open the app/site, you jump in, and if you don't like what's in the water, jump out. However, there is a risk here…
Stop using Twitter entirely. Even though I love Twitter, I can completely understand why someone who just wants to find good links and chat with friends or colleagues would feel like, after trying to be "Zen" inside Twitter, to just junk the whole thing. This is the time we live in, where people just get fed up and turn off this stuff and then realize, "Yes, this is better." Even though the tools are there for users to do all of these, it may just feel easier to let it go. And, that could happen as Twitter struggles to grow its user base (which precipitated many of these recent design changes). It's hard for the product in its current form to encourage users to cull their graphs, or create lists, or to just jump in and jump out of the water…the product's incentives are to keep us there all the time, and when folks are there all the time, the number of tweets may increase, yes, but the quality of them may not. In the heat of that moment, even as a Twitter addict, I can see how someone could just say, "I have to move on." Good luck getting those users back.